ZEFTRONICS designs and manufactures the best Voltage Regulators, Alternator and Generator Controllers, Over-Voltage and Parallel Relays and other general aviation (GA) aircraft products. Many of these products are FAA-PMA approved.

As many aircraft mechanics and engineers around the world know from using ZEFTRONICS products to improve system performance and solve electrical charging system (ECS) problems on aircraft, ZEFTRONICS delivers electrical charging system solutions. To save you time and money many products have
built-in self and system protection,
trouble-shooting lights,
integration of multiple functions,
and are customizable.
From the technical help on this website to our 1-903-758-6661 tech-help line, we deliver solutions. As an extension of your maintenance, parts, avionics and technical education departments, we can help you improve the cost of parts procurement, providing maintenance to your customers, and training to your technical staff.
Our products cross to products manufactured by ELECTRODELTA (Electrosystems), LAMAR (PFT), PRESTOLITE, DELCO-REMY, OECO and others. We also manufacture these products for defense and marine applications. Our objective and continuing commitment is to provide quality, innovative, and cost effective products and services.

ZEFTRONICS has additional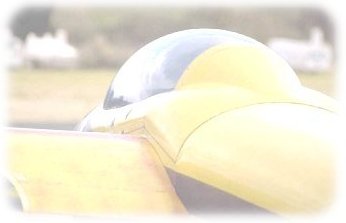 products in process for FAA-PMA approval. We are currently working on replacements for several Starter/Generator Control Units for turbo-props and jets.
Manufacturing Services
ZEFTRONICS designs and manufactures other electrical charging system, temperature, and light control products for the kit planes, original aircraft manufacturers, marine and other specialized applications. We can manufacture your designs at competitive rates and time.
Repair Station Services
Our FAA approved repair station, HAZOTRONICS, repairs, overhauls, and exchanges over 120 GA electrical power generator control products. Our repair station has a standard three-day turn around time.

Design Services
ZEFTRONICS provides design solutions to OEMs, DERs, and people assembling their own kit planes.
Other Services
Our objective and continuing commitment is to provide quality, innovative, and cost effective products and services.

We ship most orders within 24 hours. We provide technical assistance on most general aviation electrical charging systems. Fax, email, or call in your questions to us.
We also provide
aircraft specific electrical charging systems trouble-shooting guide and product information data sheets. Email or call for the one for your aircraft.
on-site training for electrical charging systems for many aircraft.

We are an extension of your parts and technical service departments. Our detailed cross-reference list makes parts ordering easy.
ZEFTRONICS: Electrical Charging System Solutions